Kira Lawrence
Associate Professor of Geology
lawrenck@lafayette.edu
(610) 330-5194
102 Van Wickle Hall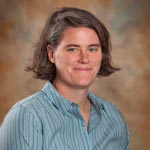 Associate Professor of Geology
Ph.D., Brown University
lawrenck@lafayette.edu
(610) 330-5194
102 Van Wickle Hall
Special interests: Paleoclimatology and Paleoceanography; Earth Systems History; Influence of Milankovich Cycles on Late Cenozoic Climate; Glaciation of the Northern Hemisphere; Alkenone Paleothermometry; Paleoproductivity.
Slide Show
Click on the picture for a photo gallery of geologic scenes from my travels.
Teaching
Scholarship
Outreach
In Campus News
OMG! LaFarm is building its online presence. Follow along on our day-to-day journey to grow good food!
Partners in Sustainability at Lafayette
This Week in Sustainable Agriculture